Brianna Sullivan, MA, CF-SLP, Speech Therapist from Speech and Hearing Associates of Westfield and Cheryl Botelho, DPT, PT, ATC of AmeriCare Physical Therapy will present an academic lecture on the benefits of speech and physical therapies for people with Parkinson's disease at Sage Eldercare at 1:00 PM on Tuesday, September 10, 2013.
Parkinson's disease is a brain disorder that causes a gradual loss in muscle control. Common symptoms include an inability to control body movements and difficulty speaking clearly. Cheryl Botelho will be discussing day-to-day safety focusing on how physical therapy can help reduce the risk of falls and improve balance and walking in people with Parkinson's disease.
Brianna Sullivan will discuss how speech therapy can improve and maintain voice, swallowing, and language in patients with Parkinson's disease.
The event will be will be held at Sage Eldercare 290 Broad Street in Summit.
For more information and to register, please call 908-389-9100.
Cheryl Botelho DPT, PT, ATC
Physical Therapist


Cheryl joined AmeriCare Physical Therapy in the spring of 2013. She earned her Bachelors of Science in Athletic Training from Montclair State University in 2007. While earning her graduate degree in physical therapy, Cheryl served as the graduate assistant athletic trainer for Franklin Pierce University, working with each of the university's Division II teams. Cheryl specializes in rehabilitation of sports related injuries (all levels: youth-professional), and is a member of the American Physical Therapy Association.
Brianna Sullivan, MA, CF-SLP
Speech Therapist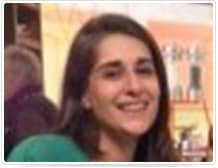 Brianna Sullivan received her undergraduate degree in Communication Sciences and Disorders from the University of Rhode Island. She continued her education at St. John's University; receiving her Master of Arts with the concentration in Speech-Language Pathology. Brianna received training at Somerset Medical Center, and currently works for Speech and Hearing Associates of New Jersey. In December 2012, Brianna was certified in Lee Silverman Voice Treatment (LSVT) LOUD; a clinically-proven treatment method for improving voice and speech in individuals with Parkinson disease.