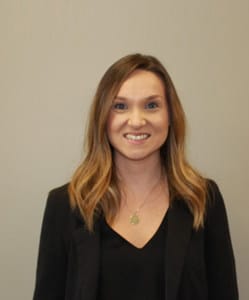 Justine Luminoso
Speech-Language Pathologist
Justine Luminoso earned her Master of Arts Degree in Speech-Language Pathology and her Bachelor of Arts Degree in Speech and Hearing Sciences from Kean University.
Justine has experience in the public school setting where she has administered formal assessment measures to preschool through middle school aged students presenting with various receptive, expressive, and social communication disorders. She provided speech and language therapy services to preschool aged students with expressive/receptive delays, autism, and articulation disorders. She implemented a push in method and lead social pragmatic groups while co-collaborating with teachers and paraprofessionals and developed and implemented lesson plans to target student's individualized needs.
Justine also has experience in an inpatient rehabilitation hospital. During this time, she evaluated and treated patients with cognitive communication disorders, expressive/receptive language disorders, traumatic brain injury, and voice disorders. She completed clinical bedside swallowing evaluations as well as provided dysphagia therapy to individuals in order to rehabilitate swallow function as well as dysphagia and voice treatment to patients who were tracheostomy dependent.
She believes that collaborating with others is imperative to not only the therapy setting but also while working with other fellow SLPs. She served as president for her school's student speech organizations for both the undergraduate and graduate level organizations. She has worked alongside professionals during her time as the New Jersey Speech–Language-Hearing Association (NJSHA) Student Representative for the NJSHA Board of Directors & Chair of the Student Involvement Committee where she focused on establishing, maintaining, and enhancing an active network among students in New Jersey programs to increase student membership as well as the benefits of NJSHA.
Justine holds the Certificate of Clinical Competence from the American Speech Language and Hearing Association and is licensed to practice speech-language pathology in New Jersey.