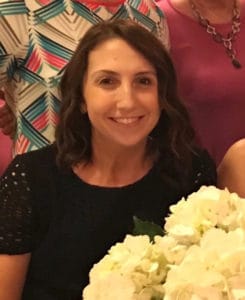 Tara Bradshaw
Speech-Language Pathologist

Tara Bradshaw earned her Bachelor and Master of Science degrees in Speech-Language Pathology from Seton Hall University.
Tara has experience evaluating and treating preschool and school age children with receptive and expressive language delays, fluency disorders, articulation errors, auditory processing deficits, social skills deficits, learning disabilities, autism spectrum disorder, ADHD, and apraxia.
Tara holds a Certificate of Clinical Competence from the American Speech Language and Hearing Association. Tara holds State of New Jersey licensure in the field of Speech Language Pathology and the Speech Language Specialist certification from the New Jersey Department of Education.