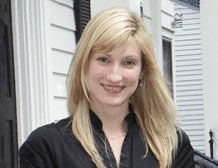 Jennifer Livelli
Doctor of Audiology
Dr. Jennifer Livelli received her Doctor of Audiology degree from the Arizona School of Health Sciences and her Masters degree in Audiology from James Madison University. She is licensed both as an Audiologist and as a Hearing Aid Dispenser.
Dr. Livelli received her clinical training in diagnostic audiology and hearing aid dispensing at the University of Virginia and Saint Barnabas Medical Center. Dr. Livelli's expertise is in the area of central auditory processing where she administers and evaluates children for auditory processing deficits and works in collaboration with families as well as a multitude of school districts on remediation. Dr. Livelli also takes a particular interest in diagnostic audiology for children and adults. In addition to thoroughly evaluating and educating each patient on their specific hearing loss, Dr. Livelli also dispenses and programs various digital hearing aids based on each individual's need
Jennifer is a member of the American Speech and Hearing Association, the New Jersey Speech and Hearing Association, the New Jersey Academy of Audiology and a Fellow of the American Academy of Audiology.  She holds the Certificate of Clinical Competence of the American Speech and Hearing Association and is licensed as an Audiologist and Hearing Aid Dispenser in New Jersey.  Jennifer joined Speech & Hearing Associates in 2000.