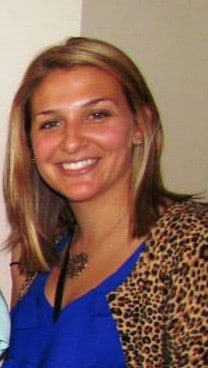 Laura Norris
Speech-Language Pathologist
Laura Norris earned her Master of Science Degree in Speech-Language Pathology from Towson University and her Bachelor of Science degree in Communication Sciences and Disorders from the Pennsylvania State University.
Through her work and internships in various settings including private clinics, skilled nursing facilities, schools, and acute rehabilitation hospitals, Laura has gained experience treating and evaluating both pediatric and adult populations who present with a wide variety of communication disorders. These include, but are not limited to: language, articulation, aural habilitation and rehabilitation, pragmatics, fluency, apraxia, dysarthria, aphasia, dysphagia, and cognitive-communicative impairments. Laura has a particular interest in working with individuals who are hard of hearing. In order to provide comprehensive and quality services, Laura strives to work cooperatively with members of the inter-disciplinary team including physicians, teachers, therapists, audiologists and family members. Laura's passion to help others communicate more effectively is fostered by her commitment to provide individualized therapy and education in order to help patients and their families reach their fullest potential.
Laura co-runs Speech & Hearing Associates' auditory training group called A Time to Listen and Connect for those with hearing difficulties.
Laura holds the Certificate of Clinical Competence from the American Speech Language and Hearing Association and is licensed to practice speech-language pathology in New Jersey. She holds her Speech-Language Specialist certification from the New Jersey Department of Education.  Laura oversees Speech & Hearing Associates' Auditory Training Program. She is level one PROMPT trained and is a Speech Easy provider. Laura has been repeatedly named a Kids' Favorite Doc.