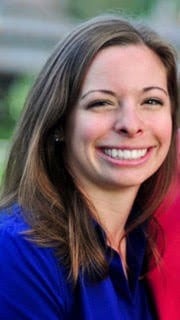 Anissa Alessandro
Speech-Language Pathologist
Anissa Alessandro earned her Master of Science Degree in Speech-Language Pathology from Towson University. She received her Bachelor of Arts degree in Speech-Language Pathology and Audiology as well as a minor in Child and Family Development from the University of Akron.
Anissa has gained experience through her work and internships in various settings including skilled nursing facilities, private clinics and a school setting. Experiences in these settings involved treating and evaluating various disorders and diagnoses including language, articulation, pragmatics, dysarthria, aphasia, dysphagia, cognitive-communication impairments. Anissa is PROMPT trained. Anissa strives to incorporate team work with her patient's family members and other professionals to provide the best therapy for each patient.
Anissa holds the Certificate of Clinical Competence from the American Speech Language and Hearing Association and is licensed to practice speech-language pathology in New Jersey.