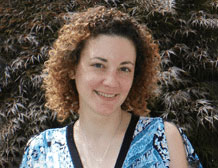 Melanie Mindel
Doctor of Audiology
Dr. Melanie Mindel received her Doctorate in Audiology from the University of Florida, her Masters degree in Audiology from Ithaca College, and her Bachelor's degree in Education of the Deaf and Hard of Hearing from the College of New Jersey. She is licensed as both an Audiologist and a hearing aid dispenser.
Dr. Mindel has experience in customizing and fitting hearing solutions on both adult and pediatric patients, including the latest digital hearing aids, assistive listening devices and FM/ Bluetooth systems. She also has worked extensively as part of interdisciplinary teams to evaluate and recommend treatment strategies for children with Auditory Processing Disorders, as well as special needs children with hearing loss.
Dr. Mindel has lectured on hearing loss and auditory processing to many senior groups, child study teams, speech language pathologists and state associations. She is a state liaison to the American Academy of Audiology and a member of the American Speech-Language and Hearing Association.
Dr. Mindel has been practicing since 1998 and joined SHA in April of 2000.