Teletherapy (also known as telehealth or telemedicine) is a growing area of service in which patients can see one of our skilled speech-language pathologists virtually—using video conferencing technology—rather than making a trip to our office. While speech-language evaluations will likely require an in-person visit, a speech-language therapy session can be conducted remotely with the same results for most communication disorders.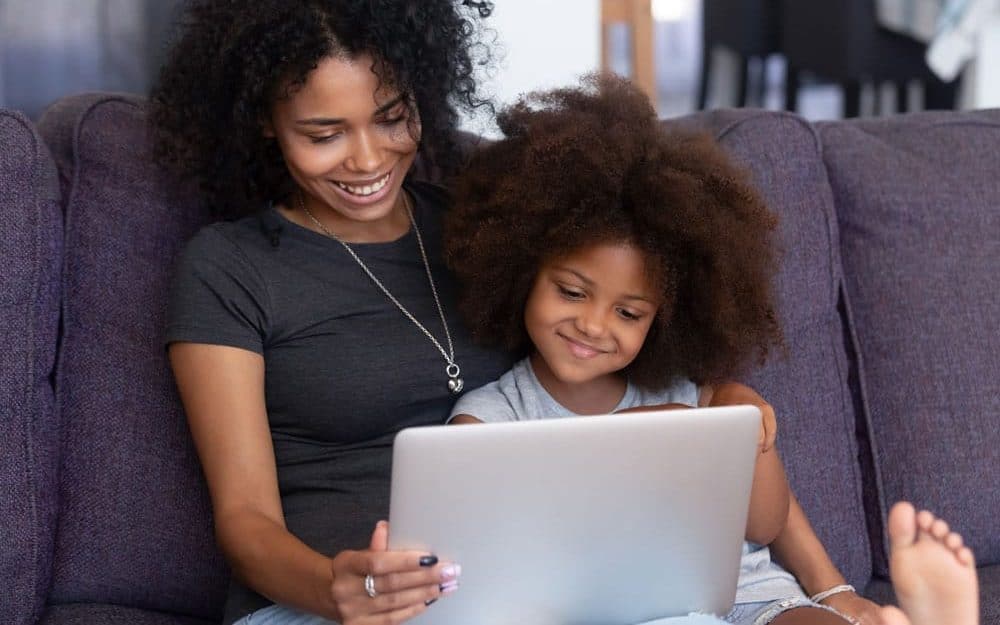 Teletherapy eases scheduling issues, especially where distance, travel, weather, or health are a concern. Virtual therapy can help increase the opportunity for family involvement since it is often easier for family members to join a video conference in the home than to make time for an office visit.
Our speech-language pathologists incorporate a variety of tools and interactive materials that are individualized to maximize patient involvement and motivation, and tailored to meet the patient's specific goals.
Teletherapy sessions are conducted over secure, HIPAA-compliant platforms.
Who Can Benefit From Teletherapy?
Speech & Hearing Associates' speech-language pathologists treat patients of all ages. Speech-language pathology is the recommended treatment for a variety of concerns including:
Expressive and receptive language disorders
Articulation and phonology disorders
Fluency
Voice disorders
Social skills
Auditory training
Auditory and language processing
Cognition
Aphasia
And more
Diagnosis and treatment for many patients can be conducted via teletherapy with the same effectiveness as in-person sessions. Our speech-language pathologists will assess whether teletherapy is a good option for you and guide you with the next steps to begin teletherapy sessions.
What Tools Are Required?
You will need a computer or tablet that is connected to the internet. While laptop computers and tablets typically include built-in cameras, microphones, and speakers, a desktop computer may require you to purchase cameras and audio components as accessories. If you do use a desktop computer, check to see whether your computer monitor (screen) has speakers built into it before purchasing these separately.
Internet speeds can vary widely, so you'll need to make sure your internet connection is fast enough to handle the real-time transfer of video and audio. In general, a wired connection is both faster and more reliable than a WiFi connection, so consider using a Cat5e or higher ethernet cable to connect your computer directly to your router. If you are already using WiFi reliably, that is fine, too.
Children will need to have an adult with them to facilitate the teletherapy session as needed.
Does Insurance Cover Teletherapy?
Whether insurance will cover the cost of teletherapy depends on your individual plan. Several insurance companies have the same coverage for teletherapy as in-office services. You'll need to check with your provider to see whether your plan covers teletherapy. In New Jersey, all fully funded plans must cover teletherapy for the same services that are covered in-office, by law.
How to Have a Successful Teletherapy Session:
Check to make sure that your internet connection and computer/tablet are up to the task before your first session. Sometimes a slow connection can be improved simply by calling your internet provider and upgrading your plan, but other times new wiring or hardware may be required. Test your setup well in advance of your first session so any necessary upgrades can be made in time.
While teletherapy can technically be conducted anywhere you have an adequate internet connection, it's best to have your session in a quiet room with as few distractions as possible. Limit noise sources, silence your phone and make sure there is plenty of light for your face to be clearly visible.
Parents (or another adult) must remain close by in case there is a technical issue, or the child wanders away from the session.
Log into the session via the teletherapy link at least 5 minutes before the session is scheduled to begin. This ensures the patient receives the full time of their appointment.
Check your email before and after the session. Your speech language pathologist may email you important materials in advance of the session or immediately after.
If you or your child may require treatment from a speech-language pathologist, call us today to discuss teletherapy and determine whether teletherapy may be a good choice for your situation.
Call Speech & Hearing Associates at (800) 742-7551 for more information or to schedule an appointment.