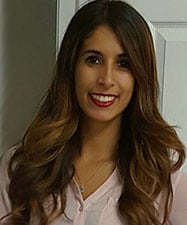 Stefanie Martelle
Speech-Language Pathologist
Stefanie Martelle earned her Doctorate in Speech-Language Pathology from Kean University in 2022. She also attended Kean University for her Master of Arts in Speech-Language Pathology and her Bachelor of Arts in Speech-Language-Hearing Sciences, where she was also awarded with a minor in Psychology and American Sign Language. Through her clinical experience in various settings including clinics, outpatient hospitals, and public schools, Stefanie has worked with pediatric and geriatric populations presenting with a variety of communication disorders. She has gained experience evaluating and treating individuals having disorders of articulation/phonology, receptive/expressive language, pragmatic language, and fluency. She has also worked with children and adults with ASD, ADHD, Down syndrome, aphasia, and augmentative and alternative communication (AAC).
Stefanie is a school-based speech-language specialist in Bridgewater, NJ, where she primarily services students at the intermediate level in the Learning and Language Disabilities Program. She has experience developing individualized, engaging, and functional therapy sessions with curriculum-aligned speech and language goals. Stefanie believes in a collaborative, multidisciplinary approach, working closely with various professionals and families to help students maximize their communication potential and succeed academically and socially.
Stefanie is a member of the American Speech-Language-Hearing Association (ASHA). She holds the Certificate of Clinical Competence (CCC) from ASHA, State of New Jersey Licensure in the field of Speech-Language Pathology, and Speech-Language Specialist certification from the New Jersey Department of Education.