What Group Therapy Programs Do We Offer?
Auditory Training
Sessions include improving lip reading, listening skills, repair strategies for miscommunication, along with learning about self-advocacy and how to assess the listening environment to improve communication. Smartphone apps, assistive listening devices and technology will also be discussed to help individuals with hearing difficulties navigate through the pandemic and beyond.
Fluency and Stuttering Support Groups
In addition to individual therapy, we offer group therapy for people who stutter. During these group sessions, children and adults have the opportunity to practice their goals with similar-aged peers in a supportive, guided environment.
Summer Literacy Programs
This phonics-based reading program teaches the basics of word formation before the words themselves, directly involving all of the components of language: phonology, morphology, syntax, semantics and pragmatics. Multisensory activities are prompted through scaffolding to enhance learning and memory of pertinent phonological skills.
Social Communication Groups
This program is led by a skilled speech-language pathologist working with small communication social communication groups of up to five children. The sessions target individual treatment goals and focus specifically on social thinking, emotions, conversational skills, social interactions and friendship building.
Loud Crowd Group Therapy
Introducing SPEAK OUT!® and The LOUD Crowd®, a new program for people with Parkinson's disease and other related Parkinson-plus conditions including, essential tremor, progressive supra-nuclear palsy, corticobasal degeneration, Lewey body dementia, multiple systems atrophy, and atypical Parkinsonism.
SPEAK OUT!® and The LOUD Crowd® focus on teaching patients to speak and live with intent, so as to improve vocal volume, speech clarity, swallowing skills, and cognitive abilities.
What are the benefits of group therapy?
For children, group therapy allows our speech-language pathologists to work with a child while observing how he/she behaves socially with peers. Through group discussions and activities, the children develop a greater awareness of how their speech and actions affect how they are perceived by their peers, and enjoy success through positive interactions and structured reinforcement. Such success promotes increased motivation and improved skills.
For adults, group therapy allows our speech-language pathologists to work with similar communication difficulties in a peer group. Learning new skills and sharing experiences with others provides improved outcomes and helps to reinforce new skills in a therapeutic, compassionate and supportive environment.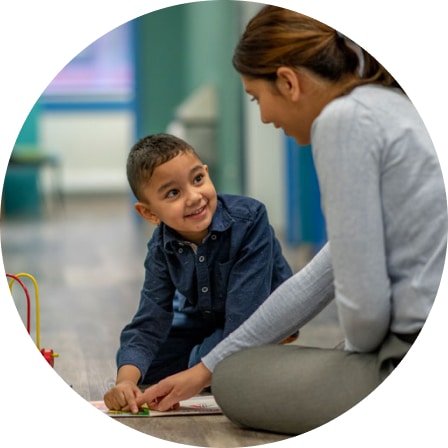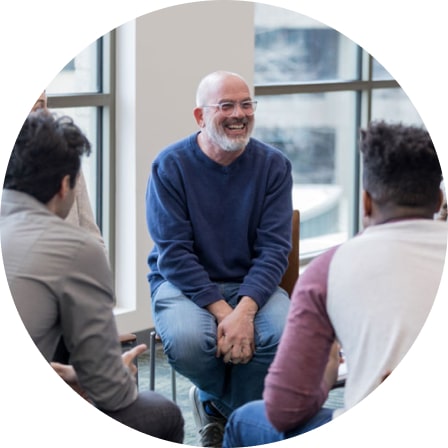 Can I use my insurance for group therapy sessions?
The fee for the group session is similar to what a shorter, individual session would cost. If insurance covers speech therapy, it will cover the therapy conducted during the group as well.
Scheduling and Locations
We have groups that run either virtually or in our offices. Each group runs once a week at a regularly scheduled time. Group members must commit to regular attendance. For more information or to discuss the benefits of participating in one of our groups, please contact us at (800) 742-7551 or fill out our contact form