Diagnostic Hearing Services For Adults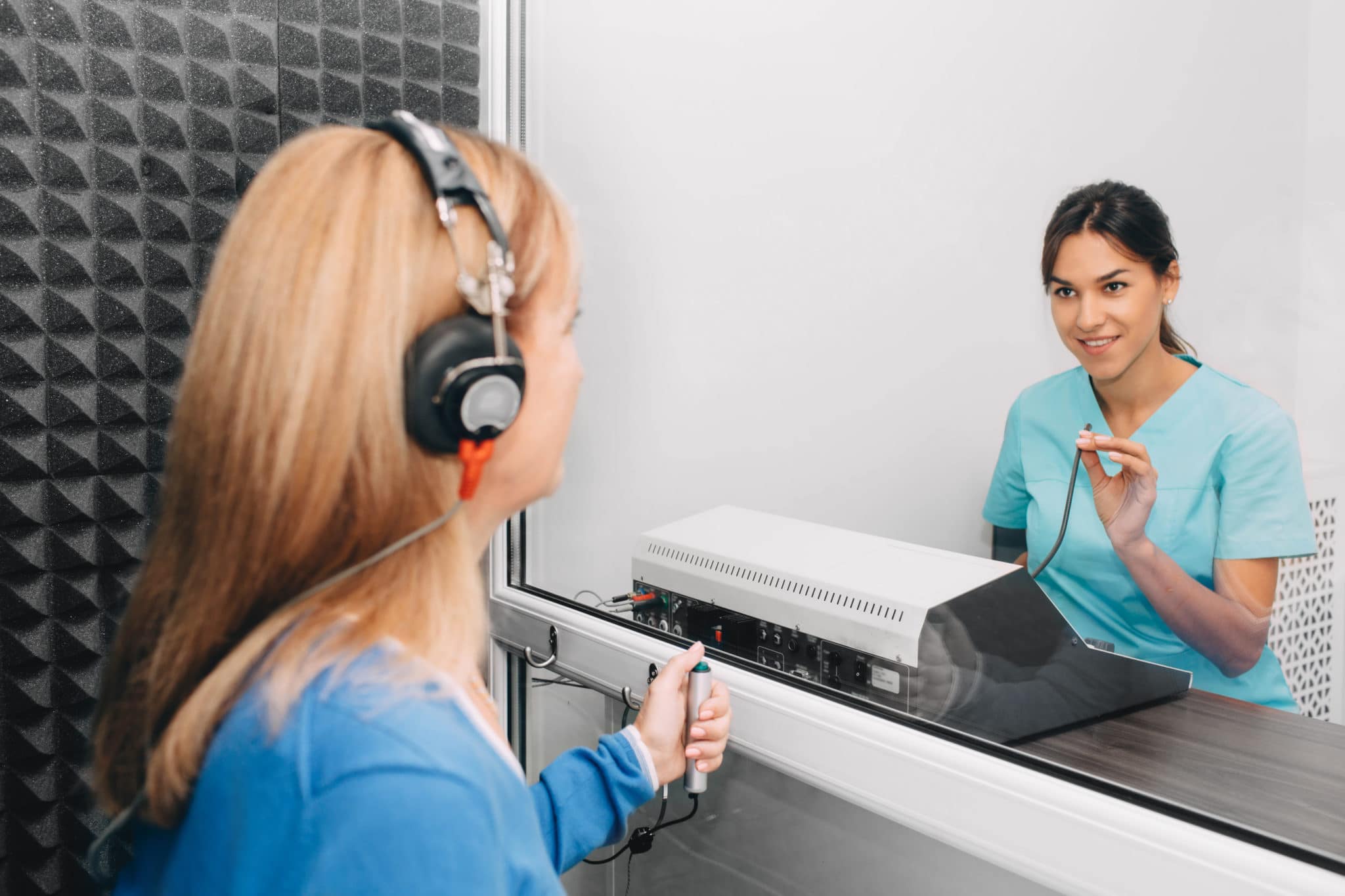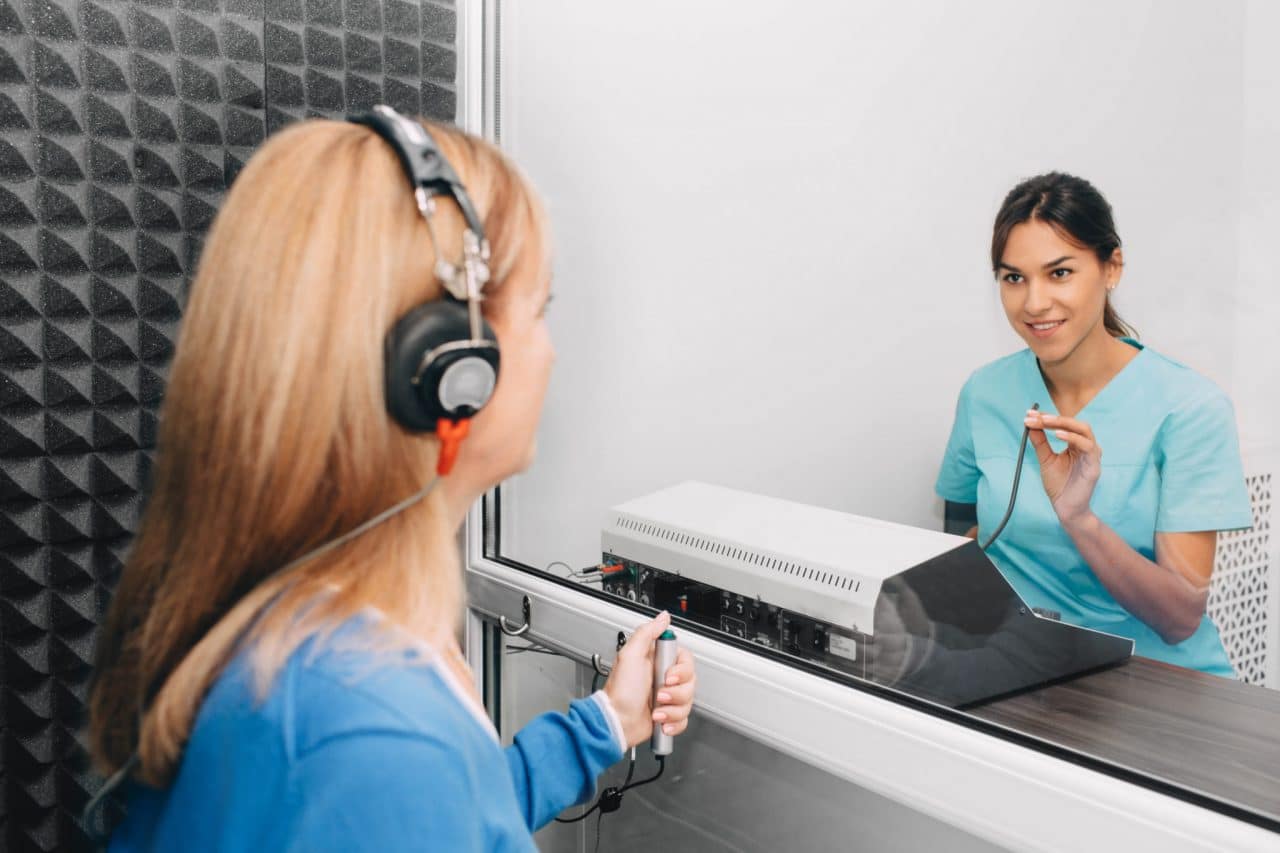 Your hearing health deserves only the best service. We have a package tailored to your individual hearing needs. Our comprehensive treatment includes the following five simple steps.
1. Initial Consultation
We will ask you a series of questions to get a clearer understanding of your hearing experience. We discuss your lifestyle, hobbies, employment – any facet of your life that could affect your hearing. We will also ask you about any environments that pose particular challenges to your hearing.
Since the list of reasons for hearing loss is so long, we also look for evidence to rule out hereditary causes. Allergies, colds, ear infections, and earwax are some of the other sources of hearing loss. We will also ask whether you've recently been subjected to loud noises and what medications you're taking.
This conversation helps us support your optimal hearing health. Should a hearing loss be detected after the hearing exam, this initial consultation is critical for deciding the best hearing loss solution for you.
2. Real-World Diagnostic Testing
Next, we perform a series of diagnostic tests including immittance testing, otoacoustic emissions, pure tone and speech recognition, air, and bone conduction, and quickSIN.
The softest or least audible sound you can hear is determined by a pure tone audiometry test. During the hearing test, you will be asked to wear earphones and listen to a range of sounds directed at one ear at a time. You will be asked to indicate when you can hear a sound.
Next, a speech recognition test assesses your ability to hear speech over background noise. This test determines your ability to discern between different speech sounds and patterns.
We run these tests in both quiet and noisy environments to simulate the real world. Nearly all hearing aids work well in calm situations. Still, real-world testing allows us to pinpoint the exact cause of your hearing challenges and how best to address them.
3. Reviewing Your Results
The results from the hearing tests are mapped on an audiogram, a visual representation of your hearing abilities. The audiogram will indicate whether or not a hearing loss is present, and if so, its degree and configuration. We will review your audiogram with you and recommend treatment options if needed.
4. Choosing a Hearing Aid
If a hearing loss is present and hearing aids are recommended the next step is for us to recommend the type of hearing aids that will best suit your needs. Based on our expertise in the latest hearing technology, we will carefully direct you through the selection process. These recommendations are based on the type and severity of hearing loss, lifestyle, communication goals, and financial constraints.
5. Customization and Fitting of Hearing Aids
Once we've determined the best devices for your specific hearing needs, we'll begin the hearing aid fitting process. This involves fine-tuning your hearing aids in real-time based on input from you and your regular communication partner.
The programming of your hearing aid is, in many ways, more important than the device itself. Because of this, we use Live Speech Mapping in our hearing aid fitting services. This is a form of Real-Ear Measurement that ensures your hearing aids are programmed for your specific needs. Live Speech Mapping is considered the gold standard in hearing aid fitting care. Still, it is only performed by only 34% of audiologists across the United States.
Following our fittings, we encourage you to "test drive" your hearing aids for two weeks to see how they really perform. However, our treatment plan doesn't stop there. There's one final step – and it's arguably the most important.
6. Exercises in Auditory Training
Even a mild hearing loss can alter the physical makeup of the brain by forming new neural pathways. Our auditory training program helps you to strengthen weakened areas of the brain and form new neural pathways. It also improves how you process sound.
These training activities are critical for long-term success. Our auditory training program focuses on three primary skills:
1. Auditory memory
2. Sound processing speeds
3. The ability to distinguish subtle sounds
Whether you're seeking hearing care for your parent, your child, or yourself, we're here to assist.
Call Speech & Hearing Associates at (800) 742-7551 for more information or to schedule an appointment.