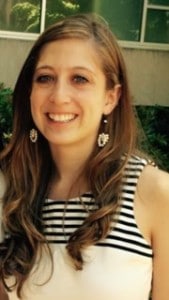 Elleana Chalil
Speech-Language Pathologist
Elleana Chalil received her Master of Arts degree in Speech-Language Pathology from the George Washington University. She also holds a Bachelor of Arts in Psychology, a minor in Speech and Hearing Sciences and a minor in Hebrew language from the University of North Carolina- Chapel Hill.
Elleana has experience treating both pediatric and adult patients who present with a wide range of disorders. These disorders include receptive and expressive language disorders, articulation/phonological disorders, childhood apraxia of speech, pediatric and adult aural rehabilitation, stuttering, aphasia, apraxia, dysarthria, dysphagia (swallowing), dementia, and voice disorders. Elleana is trained in level one PROMPT and is a Speech Easy provider. Additionally, Elleana has experience providing transgender voice therapy and accent modification.
Elleana strives to help all of her patients develop the knowledge, skills, and confidence to improve their communication abilities.
She is licensed as a Speech Language Pathologist in New Jersey and holds the Speech Language Specialist Certification from the New Jersey Department of Education.