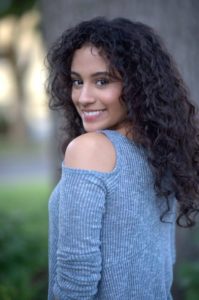 Soriennys Brito-Nunez
Speech-Language Pathologist
Soriennys Brito-Nunez is a Bilingual (English/Spanish) Speech-Language Pathologist. She earned both her Master of Science Degree in Speech-Language Pathology and Bachelor of Science Degree in Elementary/Special Education and Spanish from Seton Hall University.
Soriennys has experience in evaluating, treating, and educating pediatric and adult/geriatric patients in a variety of settings including public school districts (Fair Lawn Public Schools), acute care hospitals (HMH- Palisades Medical Center), and private practices (Speech & Hearing Associates). She has experience working with articulation/phonological disorders, expressive and receptive language, fluency, motor planning, feeding/swallowing, social communication, aphasia, dysarthria, and cognitive- communication disorders. She also has experience working with Augmentative and Alternative Communication, including the Picture Exchange Communication System (PECs).
Soriennys believes in the importance of collaborating with her patient's family members and other professionals to ensure maximum potential of success is reached.
Soriennys is licensed to practice as a Speech-Language Pathologist in the State of New Jersey. She also holds her Speech-Language Specialist certification from the New Jersey Department of Education.