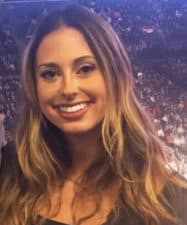 Sarah Gironda
Speech-Language Pathologist
Sarah Gironda earned her Master of Science degree in Communicative Sciences and Disorders from New York University and Bachelor of Arts degree from Florida State University. She joined Speech & Hearing Associates in 2019.
Sarah has experience evaluating and treating pediatric and adult clients with a variety of speech, language, and swallowing disorders, including: articulation/phonological disorders, receptive/expressive language disorders, childhood apraxia of speech, fluency disorders, aphasia, cognitive-communicative disorders, aural rehabilitation, dysarthria, voice disorders, pediatric feeding disorders and dysphagia across a variety of settings such as private practice, university clinics, early childhood education centers, public schools, skilled nursing facilities, and subacute rehabilitation centers.
Sarah specializes in providing speech and language therapy to children with hearing loss following the auditory verbal
approach. She also has experience working with AAC devices and conducting social skills groups. Sarah is Level 1 PROMPT trained.
Sarah believes in working collaboratively with patients and their families in order to create individualized goals and treatment plans that address efficient and meaningful communication skills.
Sarah holds the Certificate of Clinical Competence through the American Speech Language and Hearing Association and is licensed to practice speech-language pathology in the state of New Jersey.