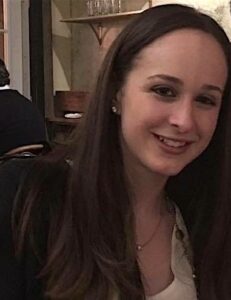 Samantha Muscio
Speech-Language Pathologist
Samantha Muscio is a NJ licensed and ASHA certified Speech Language Pathologist. She is also certified as a Speech Language Specialist from the NJ Department of Education. Samantha received her Masters of Science (MS) in Communicative Sciences and Disorders at New York University and Bachelors of Science (BS) in Linguistics and Cognitive Science at the University of Delaware.
Samantha has experience assessing and treating clients in the areas of receptive/expressive language, articulation/phonology, fluency, pragmatics, auditory processing, and executive functioning. She has worked with preschool to upper elementary school clients in public school, private school, center, and home based settings.
Samantha's mission is to empower her clients by giving them the tools, techniques, and strategies to be effective communicators. She collaborates with parents to address carryover and generalization of skills and creates a comfortable learning environment where clients feel empowered and motivated.