Many children who received speech therapy in school did not get the full benefit due to school being closed and delays and complications in starting teletherapy. Speech and Hearing Associates is available to provide individual speech therapy sessions with our experienced, licensed, speech-language pathologists. We are currently conducting all session via teletherapy however we are planning for a safe re opening of our offices for in person therapy.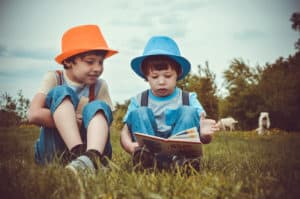 Below are services that you can look forward to this summer:
Individual Summer Speech Therapy
Summer and year-round services for those children whose school speech therapy ends for summer vacation.
Learn more
Fluency Groups
Groups of 5 children who stutter focusing on implementing strategies and techniques that make speech easier, help participants experience positive feedback during speaking, and encourage the development of positive emotions and attitudes about talking.
Learn more
Social Communication Groups
Personalized groups of 5 children to address pragmatic language skills.
Learn more
Phonological & Reading Skills Evaluations and Treatment
SHA offers  language-based literacy services conducted by an Orton-Gillingham certified speech language pathologist! This phonics-based reading program teaches the basics of word formation before the words themselves, directly involving all of the components of language: phonology, morphology, syntax, semantics, and pragmatics.
Learn more
Comprehensive Audiological and Auditory Processing Evaluations
Have your child's hearing and/or auditory processing evaluation completed during the summer months so you have your results for the upcoming school year.
Learn more
Alternative or Augmentative Communication Evaluations and Treatment (AAC)
AAC has been proven to enhance and expand language for children who are nonverbal. It is a wonderful tool to help develop foundation language skills and communicate wants and needs.
Learn more
Personal Swim Molds
These personalized custom swim molds keep the ears dry and prevent ear infections.  They come in a variety of colors.
Musician's Hearing Protectors
Individually made custom hearing protectors prevent hearing loss from loud music, environmental noise, and other sources of sounds that can permanently damage hearing. Available for adults and children.
Noise Reduction Hearing Protectors
Swing by one of our offices for a complimentary pair of noise reduction earplugs to help reduce the potentially harmful effects of exposure to high noise levels. Available for both children and adults.
Languages
Speech therapy services are available in Portuguese, Spanish, Russian, Tagalong, as well as English.
Weekend Therapy
We offer speech therapy on Saturdays in several locations offered year round.
Insurance
We participate with most insurance plans.  Our team of office managers and insurance specialists guide patients through the insurance maze to be sure that all covered services are identified and patients receive the benefits for which they are entitled.
Learn more
Contact Us
Call Speech and Hearing Associates at 1-800-742-7551 or email us at shainfo@sha1969.com