Acoustic neuromas are noncancerous, slow-growing tumors on the vestibular nerve, the main inner ear nerve responsible for sending balance information to the brain. Also called vestibular schwannomas, acoustic neuromas arise when Schwann cells wrap around or cover the vestibular nerve.
Although acoustic neuromas are noncancerous, large or quickly growing neuromas can press against the brain and negatively affect vital functions or become life-threatening. Common symptoms of acoustic neuromas may include:
Tinnitus
Hearing loss
Ear fullness
Poor balance
Dizziness
Facial numbness or loss of muscle movement
Approximately 90% of patients with acoustic neuromas present with hearing loss in the ear containing the neuroma. Hearing loss occurs when the neuromas compress the hearing nerve or secrete damaging substances. Hearing loss may present as difficulty hearing in noisy settings, issues identifying sound directionality and trouble hearing certain frequencies.
Because hearing loss presents in 90% of acoustic neuromas, a hearing test or imaging is usually the first step in identifying the tumors.
There are several treatments available to prevent your neuroma from causing permanent damage, including but not limited to the following:
Surgery
Radiation
Monitoring
Let's look at each of these options a little more closely.
Surgery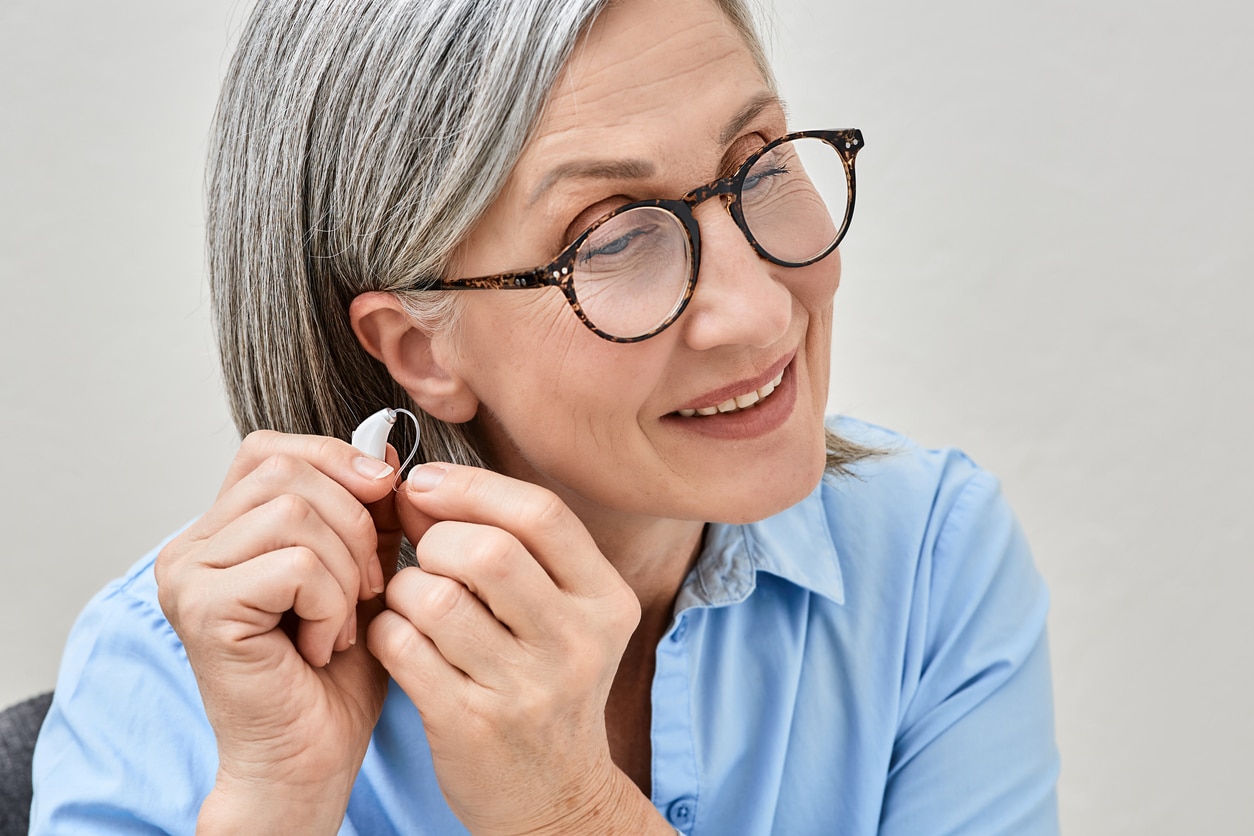 Surgery is a highly effective treatment aimed at removing acoustic neuromas to protect the remaining hearing loss. Surgery can also address balance problems, facial numbness and other symptoms your acoustic neuroma may be causing.
Radiation
There are several different types of radiation used to treat acoustic neuromas, including:
Stereotactic radiosurgery. Stereotactic radiation is used to slow or stop the growth of small neuromas. It may be recommended if you are not a good candidate for surgery.
Fractionated stereotactic radiotherapy. Fractionated therapy is delivered in small doses of radiation over several sections. Fractionated therapy aims at slowing the growth of the tumor without damaging the brain tissue.
Proton beam therapy. Proton beam therapy delivers high-energy beams of positively charged protons to the tumor. Proton therapy effectively treats neuromas while reducing radiation exposure to the surrounding areas.
Monitoring
Your provider may recommend monitoring for your acoustic neuroma if it is not growing, growing very slowly, not causing serious side effects or if you are not a good candidate for surgery or radiation.
For more information on identifying and treating acoustic neuromas, contact Speech & Hearing Associates today to make an appointment with one of our trusted specialists.