Taking a summer vacation can be a great way to relax, and traveling with hearing loss is not uncommon. A reported 15% of American adults report some degree of hearing loss. Whether jetting off to an island vacation from Newark Airport or camping near Lake Hopatcong, doing a little hearing loss packing preparation can help you enjoy your time away without added stress.
If you're preparing for an upcoming trip, check out our list of important packing tips and tricks for smooth sailing.
Tips for Protecting Hearing Aids While Traveling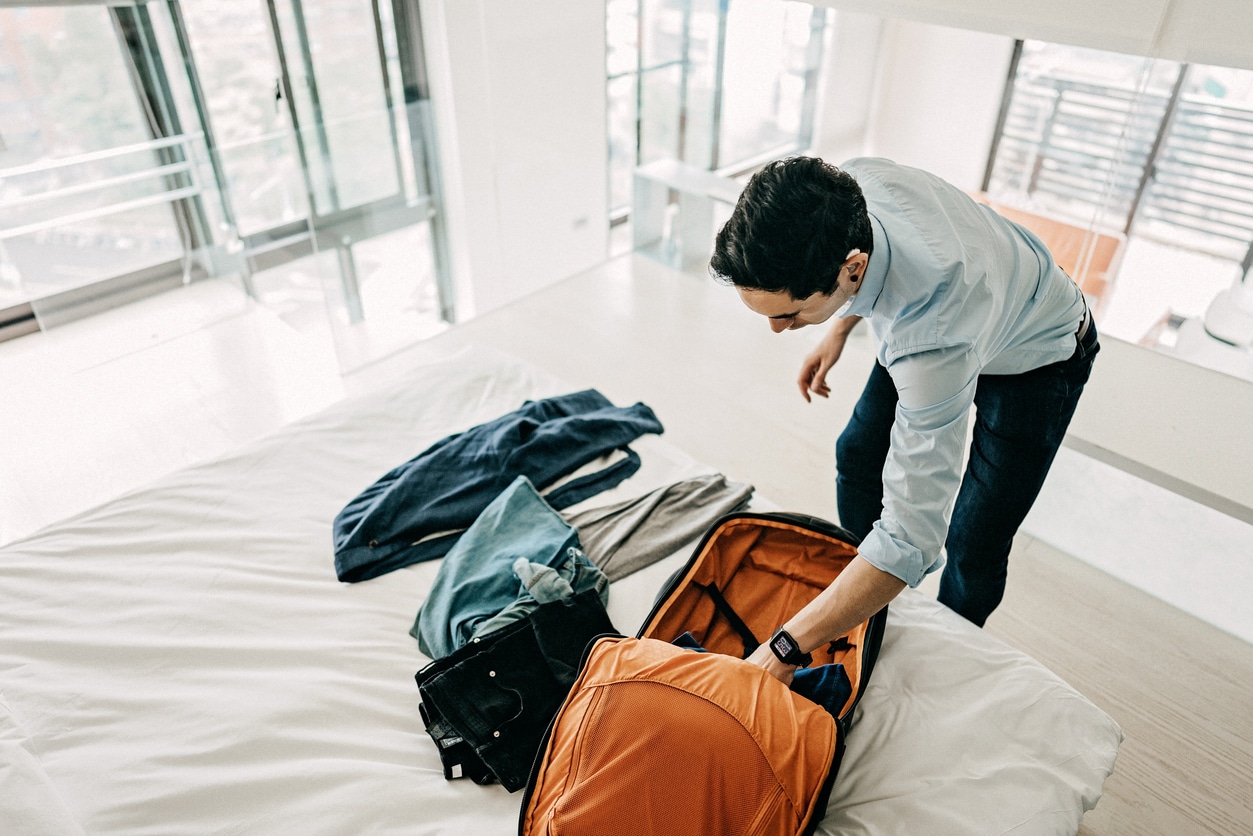 Give fragile items extra padding. Wrapping your devices in soft articles of clothing before placing them in your suitcase can help cushion them from other objects. This will keep them safer as your bag is tossed around.
Isolate liquids. Keeping liquids in a separate luggage compartment is the best way to avoid water damage to your devices. Additionally, placing your liquids in a sealed Ziploc® bag can offer further protection from any leaks.
Place important items in your carry-on. Storing your hearing aid accessories in your carry-on, rather than in a checked bag, will allow you to keep an eye on the items and prevent damage from the mishandling of your luggage.
What To Pack When Traveling With Hearing Loss
Hearing aids can make travel more enjoyable and help eliminate the stress of hearing loss. Whether you're camping or flying to an island vacation, they can help you better hear your loved ones and keep you aware of your surroundings. Creating a packing checklist ahead of time can help you stay organized and prevent leaving behind important items. Remember to bring some or all of the following:
Extra batteries or charger
Cleaning kit
Dryer/dehumidifier for wet or humid environments
Extra accessories or supplies such as wax guards, ear plugs or more.
Some vacation destinations may require different items. For instance, if you're going to be spending a lot of time at the beach, you may want to include a waterproof case. Your personal needs and preferences will determine which of these items are right for you.
If you're ready to start your exciting hearing treatment journey, contact Speech & Hearing Associates to speak to a hearing specialist today.