Hearing loss can come from many sources, including aging, illness and physical trauma to the ear, but one of the most common causes is damage from excessive noise. The advent of smartphones, in-house speaker systems and car radios have left us more exposed to hazardous noise than ever. Approximately 50% of people aged 12-35 could be exposed to hazardous noise levels from their personal audio devices.
Fear of hearing loss doesn't need to stop you from enjoying your music. Knowing how to listen to music safely can help prevent unnecessary hearing loss and help ensure the likelihood that you will be able to enjoy your favorite jams for years to come. Some tips for practicing hearing safety include but are not limited to:
Limiting the volume
Choosing safe headphones
Wearing earplugs
Let's look at each of these a little more closely.
Limit The Volume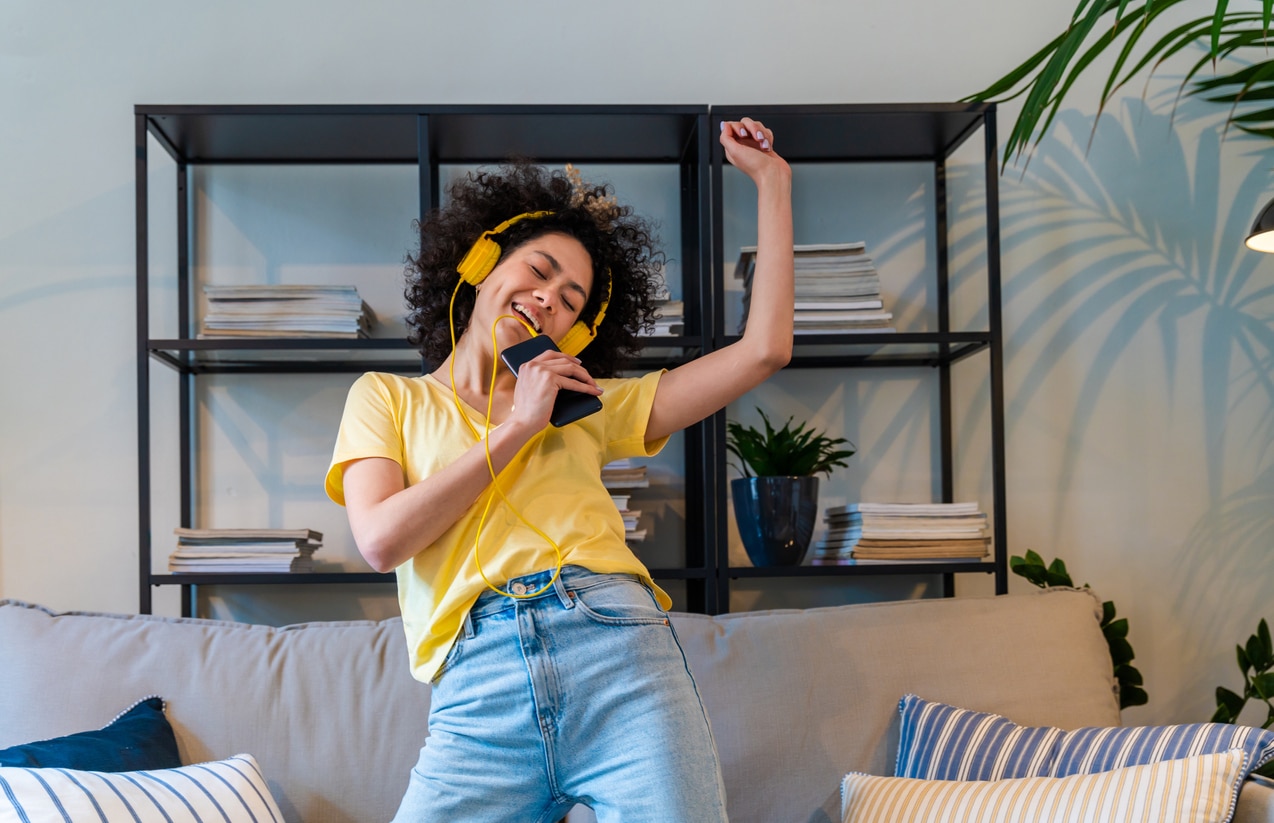 The Centers for Disease Control categorizes the threshold for hearing damage as noise above 70 decibels over a prolonged period or noise above 120 decibels immediately. You may not be able to control the volume of concert venues, but you can control your personal audio devices. Protect your hearing by keeping your volume below 70 decibels and limiting the time you listen to higher decibels.
Many devices have built-in decibel detection and can be set to automatically limit noise. If your device is not equipped with decibel detection, try comparing it to other noises. For instance, a normal conversation is usually about sixty decibels, and city traffic is about 80-85 decibels.
Choose Safe Headphones
In-the-ear headphones or earbuds tend to be more dangerous than their over-the-ear counterparts. In-the-ear styles deliver sound directly into the ear canal and do not block background noise very well, leading you to turn the volume up past safe levels. Over-the-ear styles form a barrier around the ear, which helps keep sound out, allowing you to lower the sound on your devices.
Wear Earplugs
The average range for popular concerts is between 85-105 decibels, with some concerts being quieter or louder. 85-105 decibels puts concerts well within the threshold for hearing damage. You cannot control the volume at a concert venue, but you can protect your hearing by wearing earplugs. Earplugs work by dampening the force with which sound hits the ear canal, preventing the noise from damaging your hearing.
For more information on protecting your hearing, contact Speech & Hearing Associates today to make an appointment with one of our specialists.