According to the National Institute on Deafness and Other Communication Disorders, "28.8 million U.S. adults could benefit from using hearing aids."
While hearing aids improve the listening experience for people with hearing loss, they will only work to their full capacity if they are well taken care of.
Let's go over how often you should perform common hearing aid maintenance tasks so that you get the most out of your device.
Clean Your Hearing Aids Every Day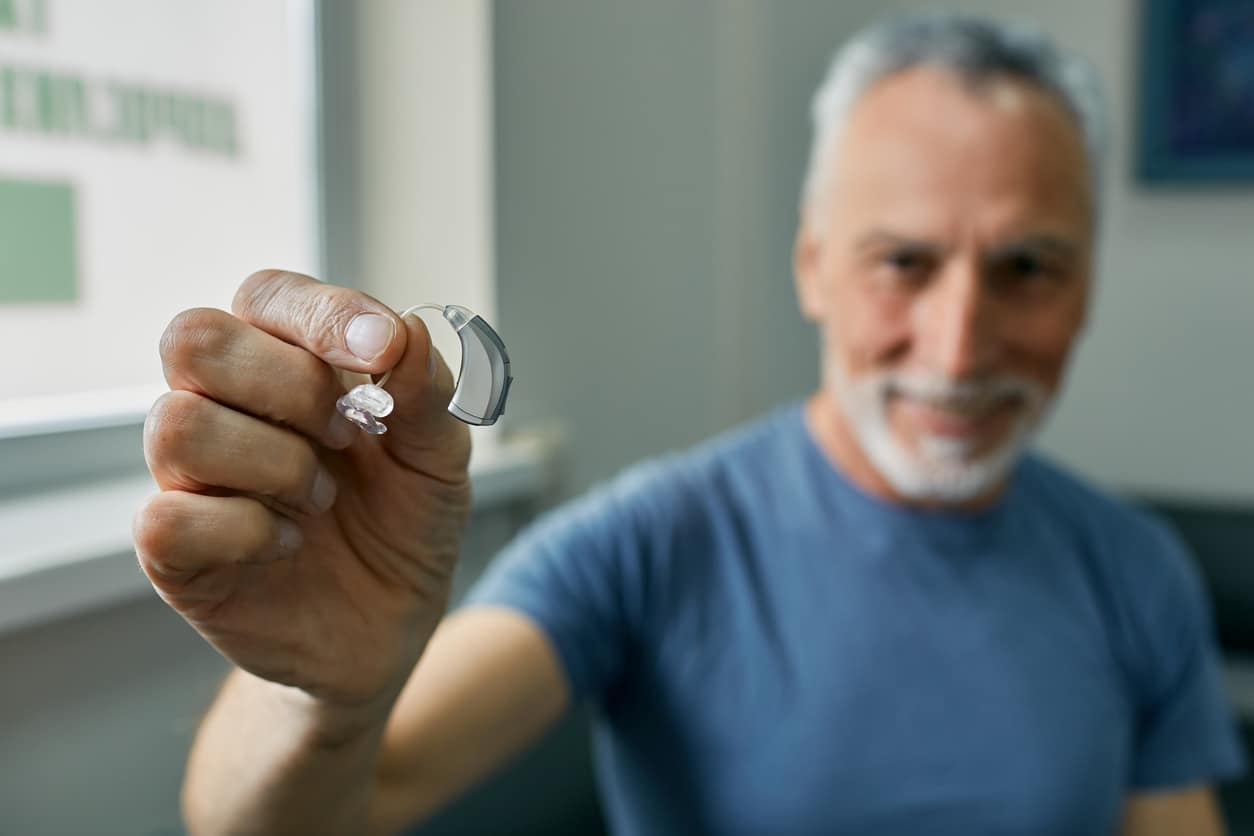 It's essential to have a daily hearing aid cleaning routine to prevent earwax, moisture and other debris from building up on your device and causing it to malfunction. The best time to do this is when you take them out for the night, before bed. You can wipe them down with a soft, dry cloth or give them a more in-depth clean with tools like a soft-bristled brush or vent cleaner. It's also important to store your hearing aids in a cool, dry place at night after you clean them.
Changing or Recharging Your Hearing Aid Battery
If you have rechargeable hearing aids, place them in their charger to power them up while you sleep, ensuring a full charge at the beginning of each day.
If you are using disposable zinc batteries, the frequency with which you change them will depend on the size and model of your hearing aid, as well as your degree of hearing loss and whether or not you do things like stream music or phone calls directly to your hearing aids. However, the average lifespan for these batteries is typically between 3-10 days.
Visiting Your Hearing Aid Specialist for Adjustments
Similarly to how you take your car into the shop to have your tires rotated or your oil changed at Park Ridge Discount Tire and Auto Center, you need to bring your hearing aids in to get checked out by a specialist to make sure they are working well. Most recommendations suggest coming in every six months to a year to see if any adjustments or repairs need to be made.
When To Get New Hearing Aids
Even with the best care, there comes a time when you will probably need a new pair of hearing aids. Typically, devices older than five years start experiencing normal wear and tear that causes them not to work as well. It's also possible that in that time, your hearing needs have changed, and a different model or new technological features would improve your listening experience.
To learn more or to schedule a visit with one of our hearing experts, call Speech & Hearing Associates today.