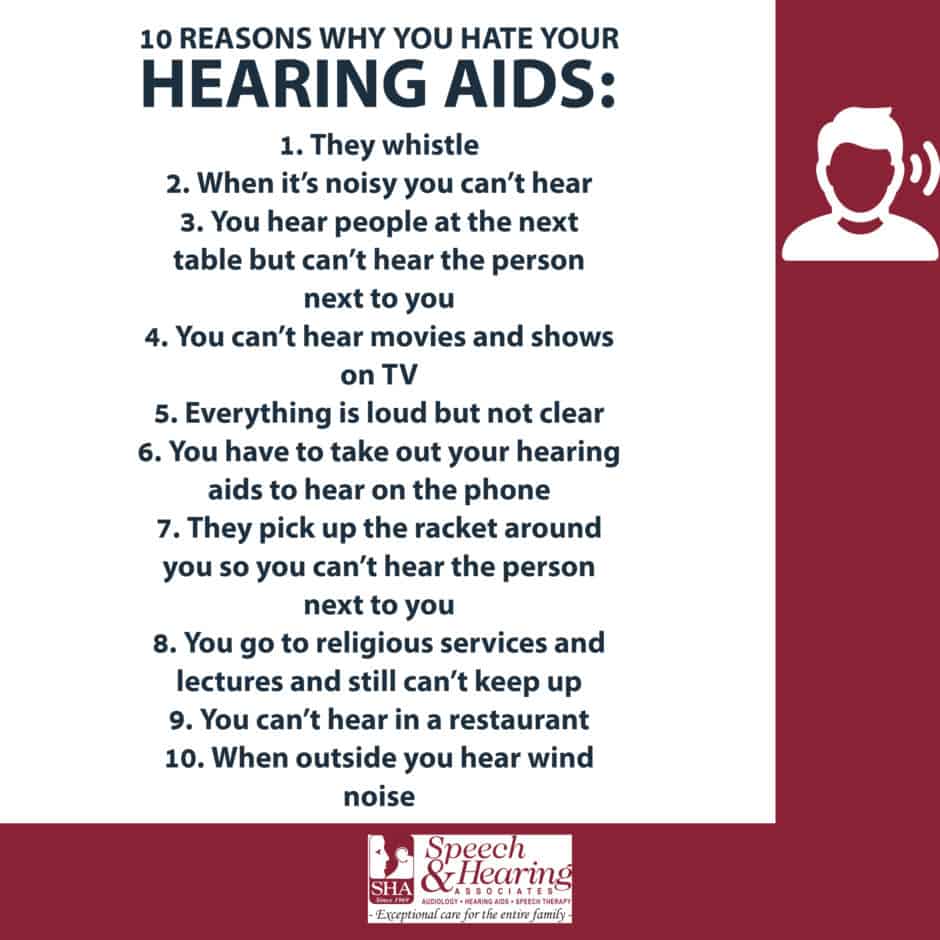 Are any, some or even all these problems happening to you?
Do you find yourself getting frustrated or irritated from these issues?
We can help you!
—————————————————————————————————————————————————————————————–
Contact us today at 1-800-742-7551 so we can help you hear better. The solution may be as simple as reprogramming your hearing aids. We have the software equipment for all the major manufactures. Speech and Hearing Associates' audiologists take the time and have the expertise to help you hear better, especially in noise. Fixing the "whistling" problem is easy. We will honor all existing warranties on your hearing aids.