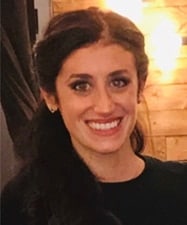 Taylor Murphy
Speech-Language Pathologist
Taylor is a licensed Speech Language Pathologist with several years of experience working for the Jersey City Medical Center, North Jersey Elks Developmental Disabilities Agency, and, more recently, at the East Orange Board of Education where she currently works providing direct treatment to children ages 3-15 years old. Taylor specializes in treating and evaluating patients with articulation/phonological disorders, expressive and receptive language, apraxia, specific language impairment and delays, stuttering, and cognitive disorders.
In addition to her full-time responsibilities at the East Orange Board of Education, Taylor continues making an impact working for several Early Intervention providers where she works directly with patients and their families promoting carryover in the home to foster more effective engagement. Taylor believes passionately in an interdisciplinary approach to therapy, which emphasizes collaboration with parents/family members, teachers, and other medical professionals in order to achieve each patient's individual goals.
Taylor earned her Bachelor of Science degree in Communicative Sciences and Disorders from New York University and then went on to earn her Master of Science Degree in Speech-Language Pathology from Seton Hall University. Taylor holds a Speech-Language Specialist Certificate from the New Jersey Department of Education and State of New Jersey Licensure in the field of Speech-Language Pathology. She also holds her Certificate of Clinical Competence in the field of Speech Language Pathology.