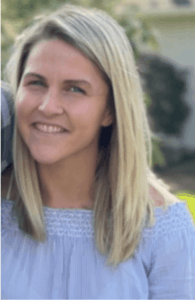 Tara McDonough
Speech-Language Pathologist
Tara McDonough, MA, CCC-SLP, has earned a Bachelor of Communication Sciences and Disorders Degree and Master of Speech and Language Pathology from West Chester University of PA.
Tara has experience working within the school system with children with developmental disabilities and complex communication needs. She also has experience working within an Applied Behavior Analysis (ABA) program. Tara has evaluated and treated a variety of communication disorders including language, speech and sound, and pragmatic disorders. She has extensive experience working with augmentative and alternative communication (AAC) including both low (i.e., static board, PECS, etc.) and high-tech systems (e.g., iPad).
Tara is licensed to practice speech-language pathology in the state of New Jersey and holds a Speech Language Specialist certification from The New Jersey Department of Education. She also holds a Certificate of Clinical Competence from The American Speech Language and Hearing Association (ASHA). Tara is level one PECS trained, level one PROMPT trained, and SOS approach to feeding trained.