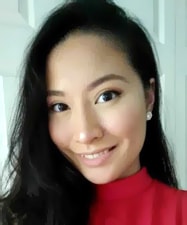 Stacey Delos Santos
Speech-Language Pathologist
Stacey received her Bachelor of Arts and Master of Science in Speech-Language Pathology from William Paterson University.
Stacey has experience working with pediatric and adult populations in various settings including: university clinic, private practice, inpatient and outpatient hospital, early intervention, and long term care facility. She has gained clinical experience working with adults and children with a variety of articulation, receptive/expressive language, social, behavioral, dysphagia, aphasia, cognitive, and dysarthria disorders.
Stacey aims to provide individualized therapy and education to patients and their family members to promote carryover of skills and reaching maximum potential.
Stacey holds the Certificate of Clinical Competence (CCC) from the American Speech Language Association (ASHA), State of New Jersey licensure in the field of Speech Language Pathology, and Speech Language Specialist certification from the New Jersey Department of Education.