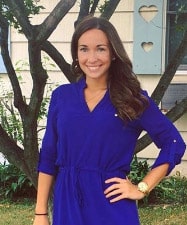 Rebecca Antab
Speech-Language Pathologist
Rebecca Antab received her Master of Science in Speech-Language Pathology from Monmouth University and her Bachelor of Elementary Education from Rowan University. Rebecca received training with children and adults during her clinical experience at various settings including: schools, in-patient rehabilitation center, and university clinic.
Rebecca's experience includes evaluating and treating preschool and school-age children with autism spectrum disorder, fluency disorders, childhood apraxia of speech, social impairments, expressive and receptive language disorders, as well as articulation and phonological disorders. Rebecca also has experience with augmentative and alternative communication (AAC).
In addition to working at Speech & Hearing Associates, Rebecca works in a public school district where she is part of the Child Study Team. She conducts evaluations, uses formal and functional measures to construct high-quality goals and objectives, and provides speech/language services for students across numerous grade levels.
When working with her patients, Rebecca promotes respect, positivity, self-independence, and self-reflection. She collaborates with family members, caregivers, and other professionals to promote speech and language carryover in all environments.
Rebecca holds the Certificate of Clinical Competence (CCC) from the American Speech-Language Association (ASHA), State of New Jersey licensure in the field of Speech-Language Pathology, and Speech Language Specialist certification from the New Jersey Department of Education.