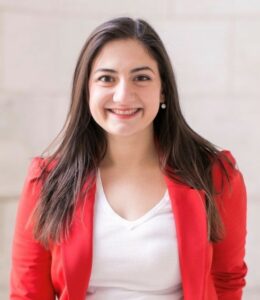 Patrina Caruana
Speech-Language Pathologist
Patrina Caruana earned her Master of Arts degree in Communication Sciences and Disorders from Montclair State University and her Bachelor of Fine Arts in Drama from New York University.
Patrina has gained clinical experience working with both pediatric and adult populations across various settings including university-based clinics, private practice, and outpatient settings. She has evaluated and treated a variety of disorders and diagnoses including articulation, phonology, expressive/receptive language, fluency, pragmatics, voice, dysphagia, aphasia, apraxia of speech, autism spectrum disorder, and cognitive-communication deficits. She also has worked with patients to help them learn, implement, and generalize both high and low-tech AAC. Patrina's experience includes working with patients in both individual and group settings.
Patrina is also a professional actor who has performed in national tours across 38 states. Patrina has taught voice and speech for the stage to children and adults across the country and theater workshops for the NYC Department of Corrections. She used her musical background to start Montclair University's first aphasia choir and feels passionate about helping every person find and use their voice.
Currently, Patrina holds her Speech-Language Specialist certification from the New Jersey Department of Education and is completing her Clinical Fellowship with Speech & Hearing Associates.