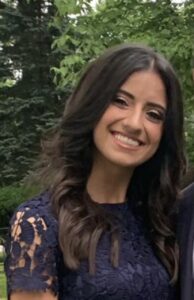 Nicole Cafri
Speech-Language Pathologist
Nicole Cafri earned her undergraduate degree at Arizona State University where she majored in Speech and Hearing Sciences with a minor in Family and Human Development. Nicole earned her master's in Speech-Language Pathology from Yeshiva University.
Nicole has experience working with both adult and pediatric populations in home health, private practice, specialized schools, and outpatient settings. She has experience treating a variety of disorders including receptive and expressive language disorders, social communication deficits, motor planning, and articulation/phonological disorders. She also has gained experience implementing augmentative and alternative communication. Nicole is PECS trained and proficient in Spanish.
Nicole provides individualized treatment to make therapy functional, motivating, and relevant to her patients in order to provide the best outcomes of therapy.
Nicole holds the Certificate of Clinical Competence from the American Speech Language and Hearing Association and is licensed to practice speech-language pathology in the state of New Jersey.