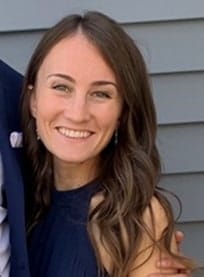 Megan Baumley
Speech-Language Pathologist
Megan Baumley earned her Master of Science degree in Speech-Language Pathology and her Bachelor of Science degree in Elementary and Special Education from Seton Hall University.
Megan has experience working with both pediatric and adult populations in schools, inpatient, and outpatient settings. She has worked with the pediatric population to evaluate and/or treat phonological disorders, pragmatic deficits, executive function difficulties, receptive and expressive language disorders, voice disorders, Central Auditory Processing Disorders, and feeding and swallowing difficulties. Megan has adult experience evaluating and/or treating aphasia, dysphagia, and dysarthria. She also has worked with patients to help them learn, implement, and generalize both high and low-tech AAC. Megan's experience includes working with patients in both individual and group settings.
Megan is licensed to practice in the state of New Jersey, holds her Speech-Language Specialist certification from the New Jersey Department of Education, and holds a Certificate of Clinical Competence (CCC) from the American Speech-Language and Hearing Association (ASHA). She is also certified in LSVT.