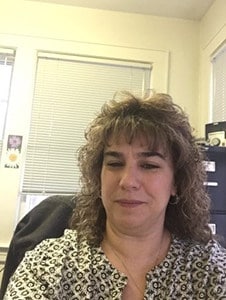 Lisa Dipple
Bookkeeper
Lisa Dipple is a bookkeeper at Speech & Hearing Associates'. She attended Middlesex County College and earned her certificate in Micro-Accounting from Katherine Gibbs School.
Lisa has worked in the accounting field for 14 years in several types of businesses. For 8 years she was the Office Manager/Bookkeeper for a YMCA child care center. Prior to that, she handled accounts payable functions for a large corporation and at one point, she was a business owner.
Lisa works out of Speech & Hearing Associates' Westfield location.