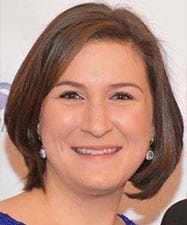 Kaitlyn Kelly
Office Manager – Metuchen
Kaitlyn Kelly is the Office Manager at Speech & Hearing Associates' Metuchen location. She also holds the role of Speech & Hearing Associates' Group Therapy Coordinator.
Kaitlyn attended Montclair State University where she graduated with her Bachelor of Arts Degree in Family and Child Studies with a minor in Psychology. She has always had a passion for working with children and their families and has done so in various settings.
After graduating college, her career took her into the classroom where she spent time working as a paraprofessional in the field of special education. Working alongside the support staff including various therapists has allowed her to gain an inside knowledge on assisting children with their programs.
Most recently, Kaitlyn has gained experience administratively while working as a front desk receptionist for a physical therapy clinic. She believes in working hard to provide the patients and families with the best service possible.
As Office Manager, Kaitlyn is involved in all aspects of running the office. This includes coordinating with therapists and physicians, scheduling appointments tracking insurance coverage, sending out reports and making sure that patients' needs are met.