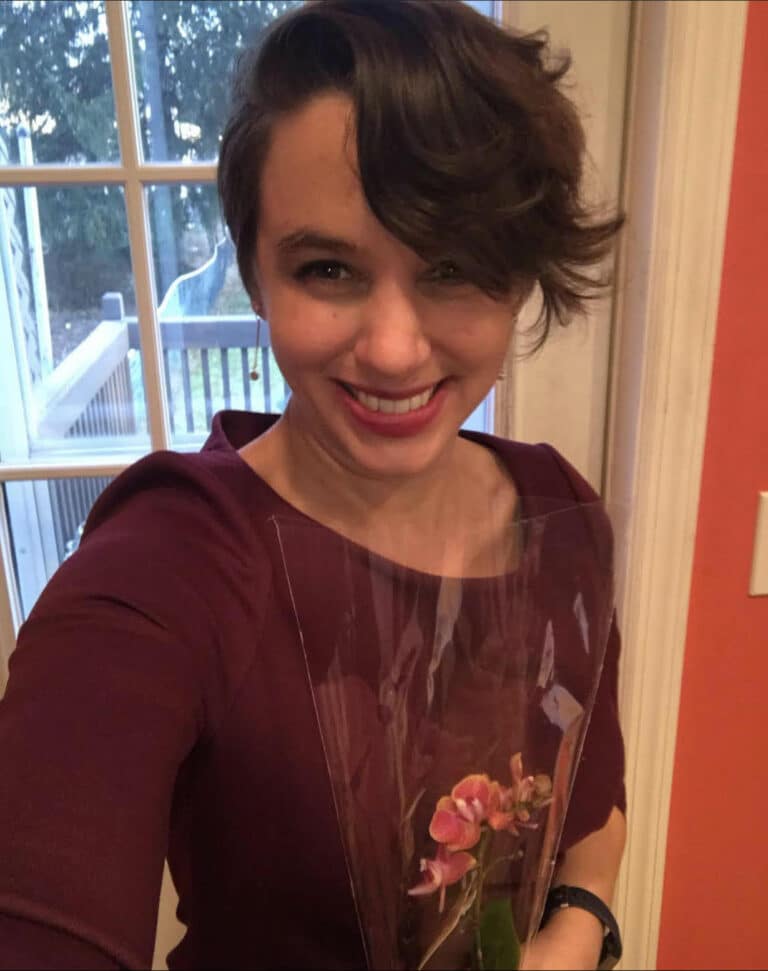 Julia Roberts
Speech-Language Pathologist
Julia Rose Roberts earned her Master of Arts degree in Speech-Language Pathology from Montclair State University. She received her Bachelor of Arts in Languages and Literature from Bard College.
After graduate school, Julia moved to Austin, Texas and gained clinical experience working in the Austin Independent School District. Next, Julia served briefly as the head teacher of a preschool classroom at Capitol School of Austin, a specialized school for children with speech, language, and learning difficulties staffed by licensed speech-language pathologists. Julia gained additional clinical experience providing one-to-one therapy at Capitol School's Children's Clinic, as well as at Vivid Speech Therapy, LLC, and Inside Out Speech & Language Therapy, LLC before returning to NJ in 2022.
Through her work in educational and clinical settings, Julia has evaluated and treated people with a variety of communication-based difficulties and disorders, including those related to speech sound production, pediatric and adult language (receptive, expressive, and social/pragmatic), motor speech, fluency, and voice. Julia has worked with individuals diagnosed with developmental disabilities and is also passionate about providing gender-affirming voice services. Julia is level one PROMPT trained.
Julia believes that self-regulation skills lay the groundwork for effective communication and aims to assist patients with recognizing, communicating and learning to work with their own internal emotional states before strengthening other language-related skills. She views language as the gateway to learning and provides client-centered, compassionate and evidence-based services.
Julia holds the Certificate of Clinical Competence in Speech-Language Pathology (CCC-SLP) from the American Speech-Language-Hearing Association and is licensed to practice speech-language pathology in New Jersey.