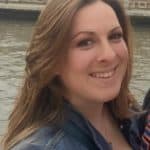 Jacqueline Beger
Office Manager – Little Falls
Jacqueline is the Office Manager at Speech & Hearing Associates' Little Falls location.
Jacqueline has experience in the medical field as well as customer service. She is very organized, kind, and compassionate. It is her number one goal that every patient feels safe and at ease when they walk into our facility. Jacqueline is currently pursuing a degree for Event Planning and Management/ Office Procedures.
As Office Manager, Jacqueline is involved in all aspects of running the office. This includes coordinating with therapists and physicians, scheduling appointments, tracking insurance coverage, sending out reports and making sure that patients' needs are met. Jacqueline believes that with positive attitude and communication that we can help achieve a patient's treatment goals.