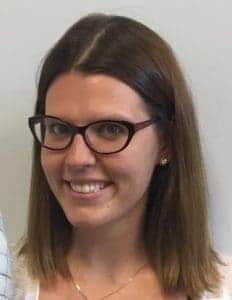 Darya Hinman
Senior Bilingual Speech-Language Pathologist & Clinical Supervisor

Darya Hinman is a bilingual Russian speaking SLP who received her undergraduate degree from the University of Pittsburgh with a specialization in communication sciences and disorders and earned her graduate degree from James Madison University. Darya attended Kean University for her clinical doctorate degree in speech-language pathology. Her primary interest was in the effective feedback methods provided to speech-language pathology graduate students.
Darya has worked in several skilled nursing facilities evaluating and treating primarily a geriatric population. She has experience working with various disorders and diagnoses such as dementia, stroke, traumatic brain injuries, cognitive-linguistic communication disorders, dysphagia, apraxia, and dysarthria. She also has experience evaluating and treating children with autism, reading difficulties, central auditory processing disorders, articulation disorders, and other conditions similar to the diagnoses mentioned above. Darya is level one PROMPT trained, a Speech Easy provider, and has experience with augmentative and alternative communication.
Darya has been named a New Jersey Kids' Favorite Doc. She is a member of the New Jersey Speech-Language-Hearing Association. She has her Certificate of Clinical Competence through the American Speech-Language-Hearing Association and is licensed to practice speech-language pathology in New Jersey. She also has a Speech-Language Specialist certification from the State of New Jersey Department of Education. Darya is a senior speech-language pathologist who is a clinical supervisor. Her roles include supervising clinical fellows, coordinating social skills groups, as well as undergraduate observation hours. Darya is also employed by Kean University.
Darya believes in helping every patient communicate their wants, needs, and ideas effectively. In her opinion, communication has a huge impact on the quality of life. She has always tried to problem solve and work with different disciplines to help her patients reach their full potential.