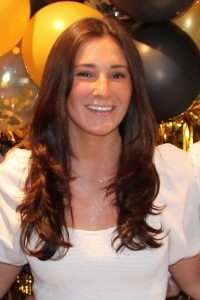 Ashley Foder
Speech-Language Pathologist
Ashley Foder earned her Master of Science Degree in Speech-Language Disabilities from the State University of New York (SUNY) at New Paltz. She received her Bachelor of Science Degree in Speech and Hearing Sciences with a minor in Psychology of Children with Exceptionalities from SUNY Cortland.
Ashley has experience working with both pediatric and adult populations in a variety of settings, including early intervention, home care, university clinic, and in public schools. She worked with the pediatric population to evaluate and/or treat phonological disorders, pragmatic deficits, feeding disorders, executive function difficulties, and receptive and expressive language disorders. Ashley has adult experience evaluating and/or treating aphasia, dysarthria, and augmentative and alternative communication. Her experience includes working with patients in both individual and group settings.
Ashley is licensed to practice in the state of New York and New Jersey. She holds her Teacher of Students with Speech and Language Disabilities (TSSLD) in the state of New York and holds her Certificate of Clinical Competence (CCC) from the American Speech-Language Association (ASHA).